Saturday Events
Pre-event room access from 10am – 12pm
Use of room for festivities lasting 4 hours (not including ceremony)
Variety of wines (Chardonnay, Riesling, Merlot and Cabernet Savignon)
Complementary bottle of Champagne for Bride and Groom
Choice of Bud Light, Miller Light or Coors Light and  choice of specialty craft beer both on draft
Fountain Coke soft drinks
Gourmet coffee station with creams and chocolate
All beverage service fees
Bartender fees
Cake Cutting Service & Cake Knife
Beveled Mirrors & Votive Candles
Decorative Deck Lighting
White linen tablecloths and napkins
Linen skirting on accessory tables
Glassware, china & stainless steel flatware
Custom set-up of tables and chairs
Chrome & glass oil lamp center pieces
Use of the balcony with the best views in the area
Personalized attention from our experienced staff
Saturday Event Prices
All inclusive event for up to 100 guests
$4,395.00
Each additional guests
$17.95 per person
Preminum liquor open bar (beer, wine & soda included in package)
$9. 95 per person
Initial deposit of $500 due upon booking; $750 due one month later (this includes catering deposit).
Remaining balance is due 5 days prior to event
*Sales tax and optional gratuity not included
Friday & Sunday Events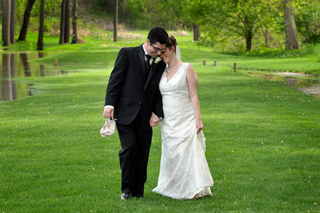 photo courtesy of Dale Pickett
Enjoy all of the following services:
Pre-event room access from 10am – 12pm

Use of room for festivities lasting 4 hours (not including ceremony)

Variety of wines (Chardonnay, Riesling, Merlot and Cabernet Savignon)

Complementary bottle of Champagne for Bride and Groom

Choice of Bud Light, Miller Light or Coors Light and speciality craft beer on draft

Fountain Coke soft drinks

Gourmet coffee station with creams and chocolate

All beverage service fees

Bartender fees

Cake Cutting Service & Cake Knife

Beveled Mirrors & Votive Candles

Decorative Deck Lighting

White linen tablecloths and napkins

Linen skirting on accessory tables

Glassware, china & stainless steel flatware

Custom set-up of tables and chairs

Chrome & glass oil lamp center pieces

Use of the balcony with the best views in the area

Personalized attention from our experienced staff
Friday & Sunday Event Prices
All inclusive event for up to 40 guests
$1,695.00
Each additional guests
$19.95 per person
Preminum liquor open bar (beer, wine & soda included in package)
$9.95 per person
Deposit of $500 due upon booking; this includes catering deposit.
Remaining balance due 5 days prior to event.
*Sales tax and optional optional gratuity not included