Bar Service Information
River Glen provides complete bar service for you event. Your beverage options include: Choice of two draft beers (Miller Lite, Coor's Light, Bud Light, Sun King -- Osiris, Cream Ale, Weemac), Canyon Road Cabernet Sauvignon, Merlot, Riesling & Chardonnay, and fountain Coke products already included in your event package. Additional options available.
Premium Liquor Open Bar
Includes the following: Jack Daniels, Jim Beam, Maker's Mark Absolute, Stolichnaya, Sky, Titos, Flavored Stolichnaya, Tanqueray Gin, Barton's, J & B, Jameson, Dewar's White Label, Canadian Club, Seagram's 7, Canadian Mist,Crown, Bacardi Superior, Meyers (dark), Captain Morgan (spiced), Malibu, Kahlua, Amaretto, Bailey's Irish Creme, Schnapps, Jose Cuervo Gold
Other liquor available by the bottle; inquire for pricing
Cash Bar guests pay cash for mixed and bottled drinks; prices include tax
Mixed $5.00 each Specialty $6.00-$7.00 each
Domestic $3.00 each Import $4.00 each
Additional bartender fee
Champagne available by the bottle -- please inquire for pricing
8% sales tax not included in option I. NO ALCOHOL CAN BE BROUGHT INTO OUR FACILITY.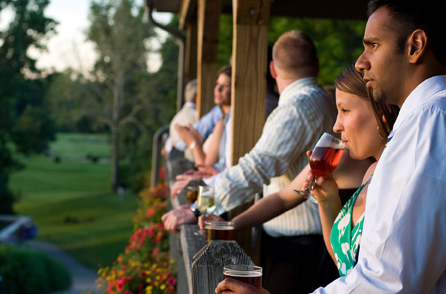 photo courtesy of Zach Dobson